Our Salt Cave
Upon entering our Salt Cave you will be surrounded by literally tons of Pink Himalayan Salt. Absorb the beauty of the salt boulders and bricks that line the walls. As you walk to your reclining chair feel the thick beach of crushed salt that lies beneath your feet as you walk. Breathing in the salt particles that are concentrated in the salt cave has been known to be a natural benefit to the upper respiratory system. The 84 trace minerals the salt carries are also absorbed. Additionally, the salt generates negative ions which help purify and balance your body's ratio of negative to positive ions. During a session you will be covered with clean, warm Sherpa blanket. Relaxing music will play, and the stars will guide your mind to a place of relaxation…Breathe, Relax, and Enjoy!
The Salt Cave Sessions run every hour on the hour.
$35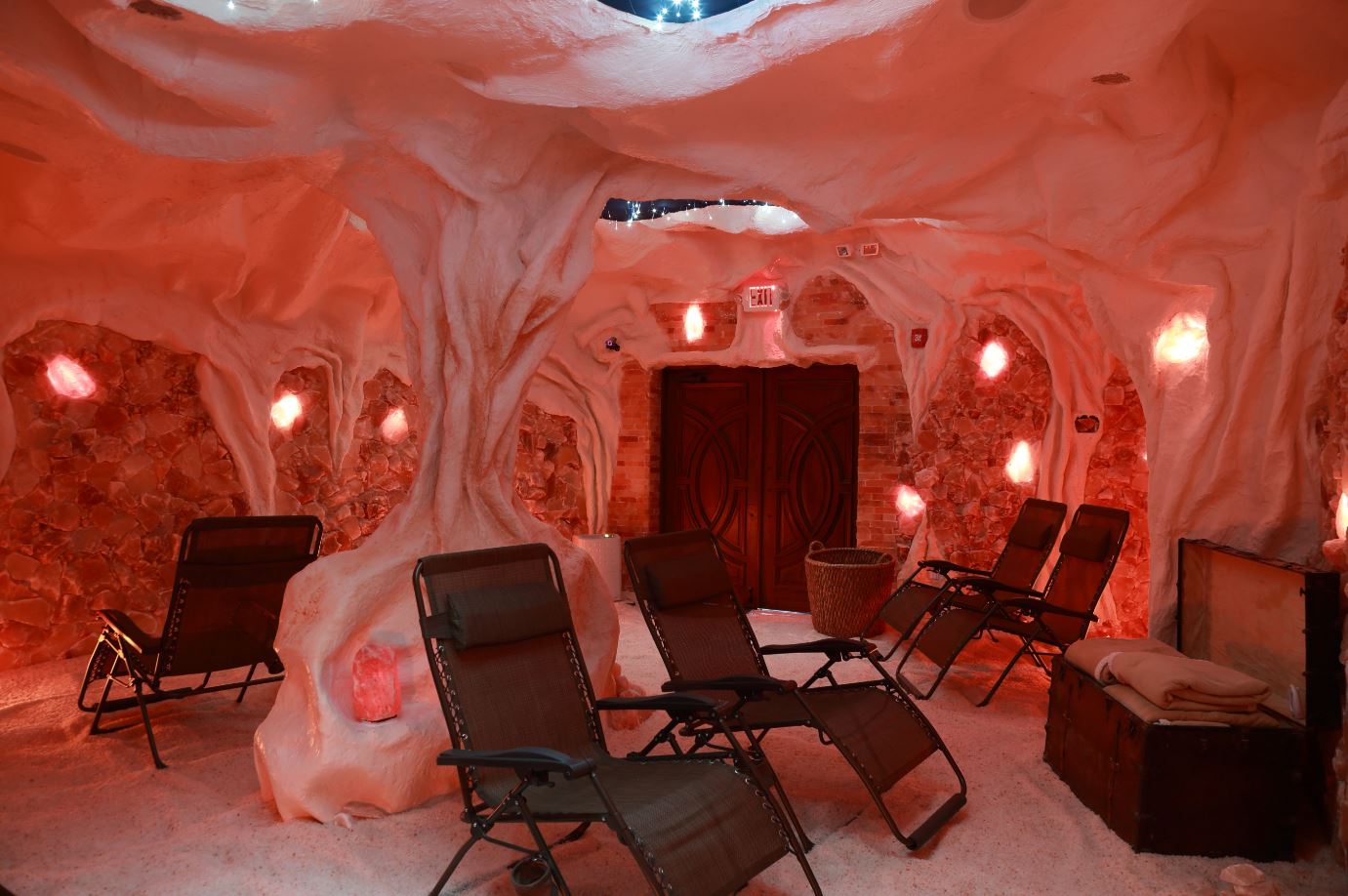 No special clothing is required and clean white socks are provided to each guest
Lockers are available for the security of your valuables
No beverages or cell phones are permitted in the cave
There is a manufacturer weight limit on the reclining chairs of 300 Lbs.
The salt cave doors close promptly on the hour. Please arrive 15 minutes prior to prepare for the session
Appointments strongly recommended
Maximum capacity of 11 people in our cave if reserved for events and private rentals.
Regular sessions are limited to 6-8 people.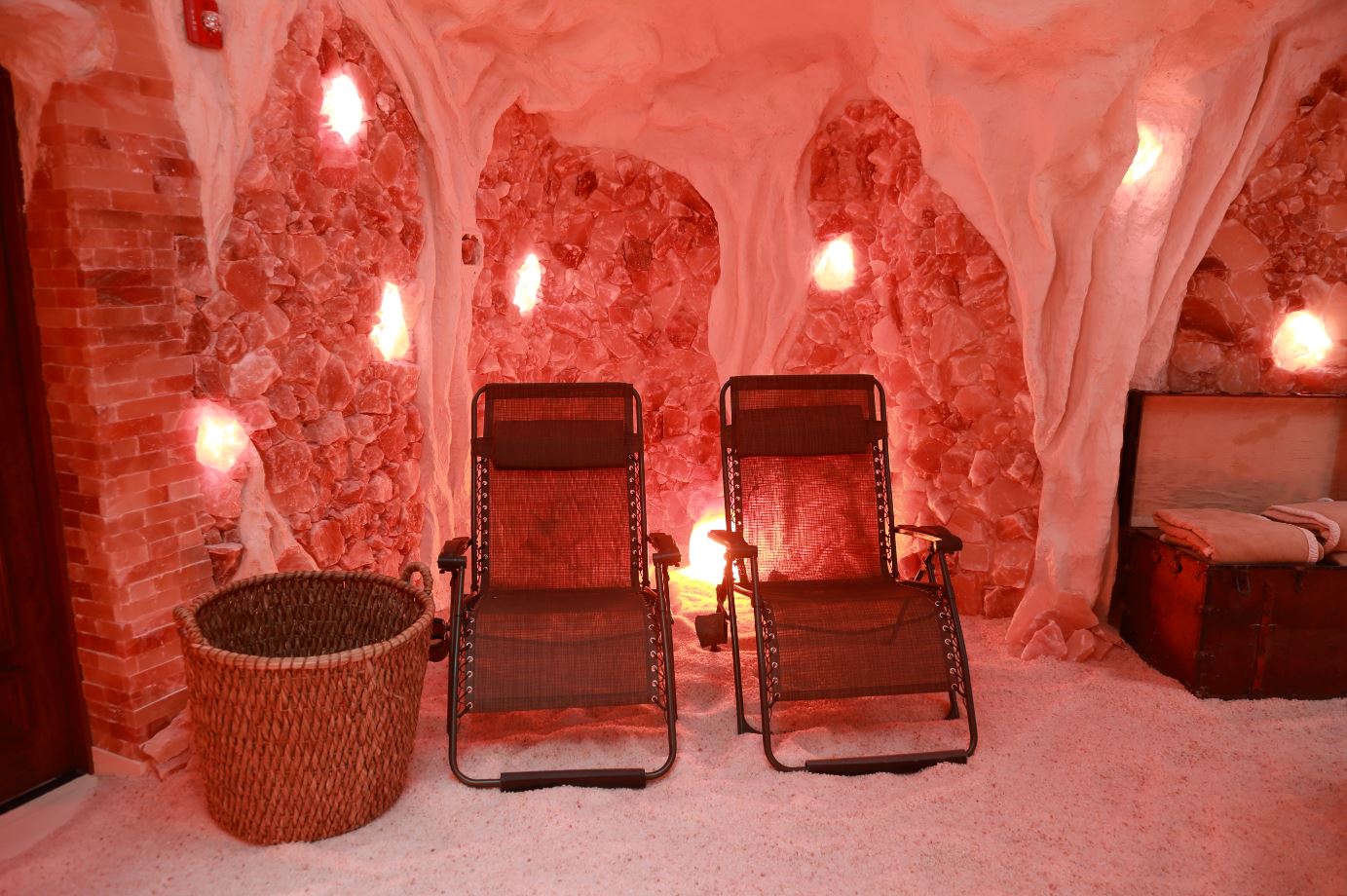 Reservations are required for all services and are made exclusively by phone